---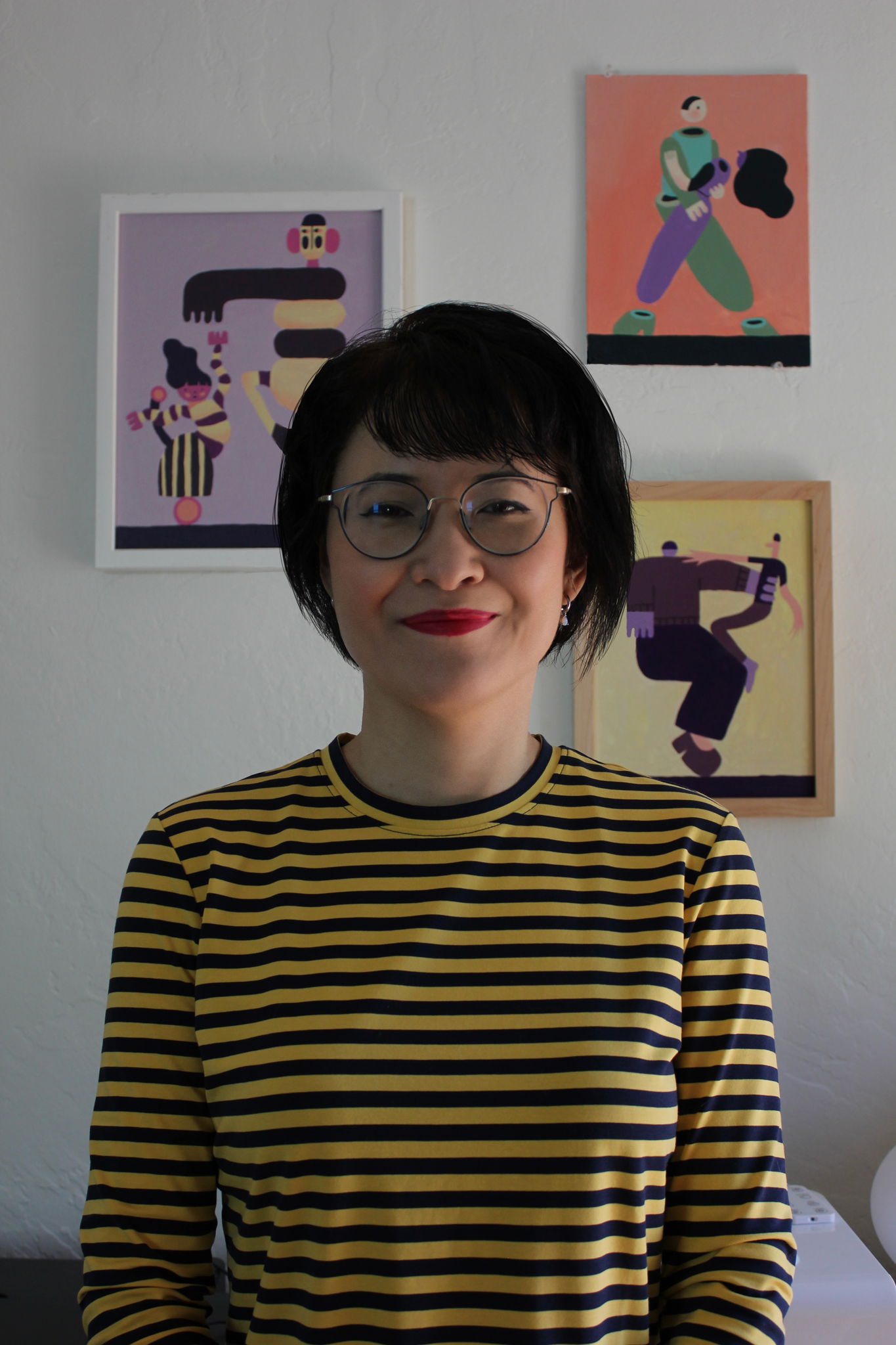 Jacqueline is a Bay Area-based illustrator with a passion for creating bold, modern and playful imagery that challenges the ordinary. Growing up in a bilingual household of Japanese and English, she was always aware of the language divide. Communicating concepts and emotions through line, color and form has been a driving force in her creativity.
She is fascinated by the tensions of perfection and imperfection, a dichotomy that she incorporates into her ideation process. After leaving the tech industry, where she honed her logical thinking skills, she now embraces the illogical to create unusual and absurd imagery. Jacqueline has also lived in Italy and Japan, and her time in each of these places has influenced her work in a spatially oriented way. Her work is playful and surreal, defying expectations and pushing boundaries.
Selected Clients and Achievements
Google, 826 Valencia, Phil.us, Brilliant.org, Community Health Councils, Tax-Aid, Kirk-Bear Library, Just Transition Alliance.
shortlisted for the World Illustration Awards in 2021 for Google murals
presentation about the nature of acceptance, ICON 2022.