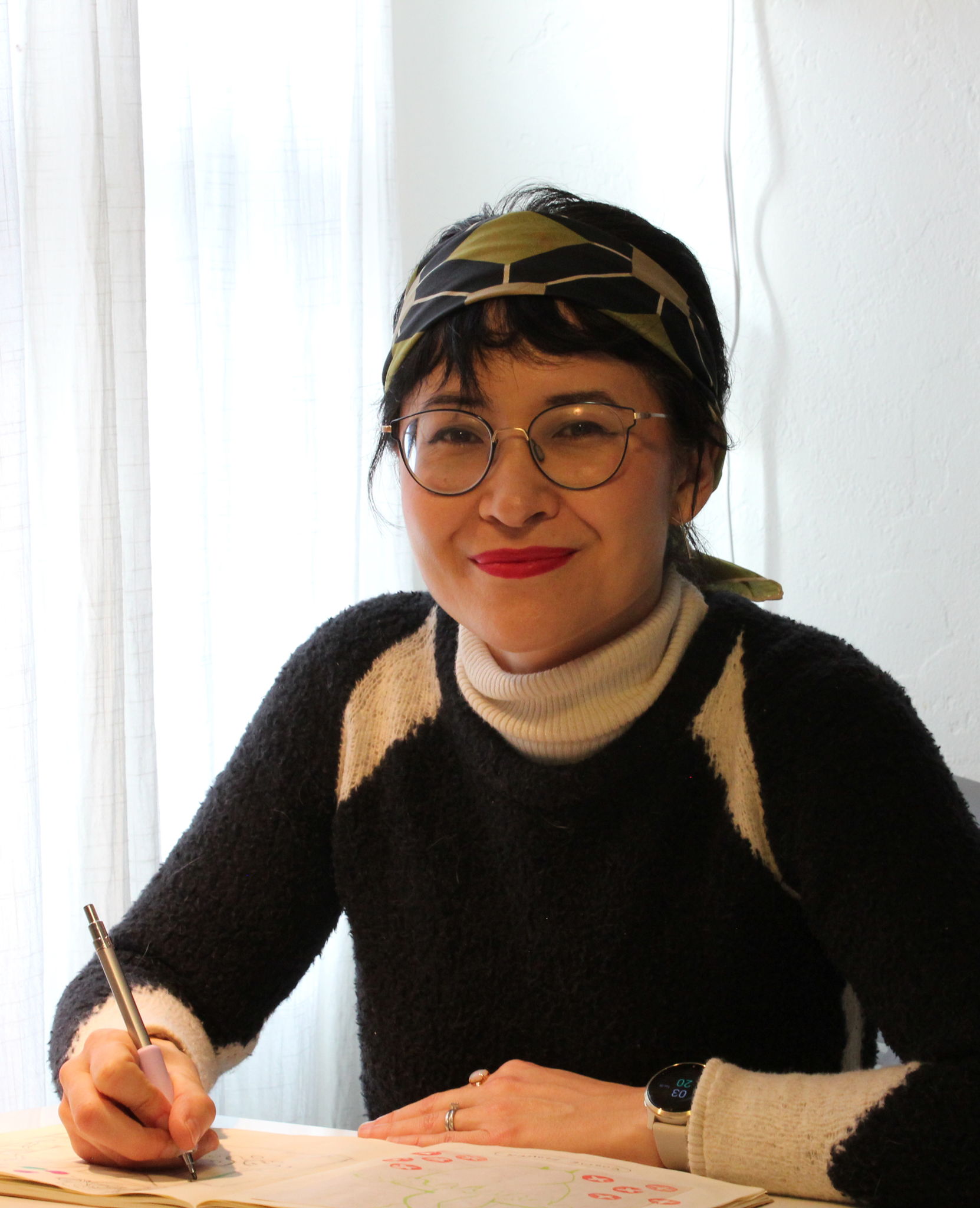 Jacqueline is a Japanese-American illustrator based in the San Francisco Bay Area, with a passion for creating bold and whimsical images.
Having grown up in a bilingual household she was always aware of the language divide, and of the power of images to communicate. She is particularly drawn towards psychology, nature, and absurdity.
She has lived in Italy and Japan, and her time in each of these places has influenced her work in a spatially oriented way. Her prior decade-long career in the tech industry convinced her that creativity is the most important thing. She now embraces logical processes to create unusual and absurd imagery. Her clients have included Google, 826 Valencia, Phil.us, Brilliant.org, Community Health Councils, Tax-Aid, Kirk-Bear Library, Just Transition Alliance, and she was shortlisted for the World Illustration Awards in 2021 for her Google murals. She relaxes with her husband, two cats, and gardening.