---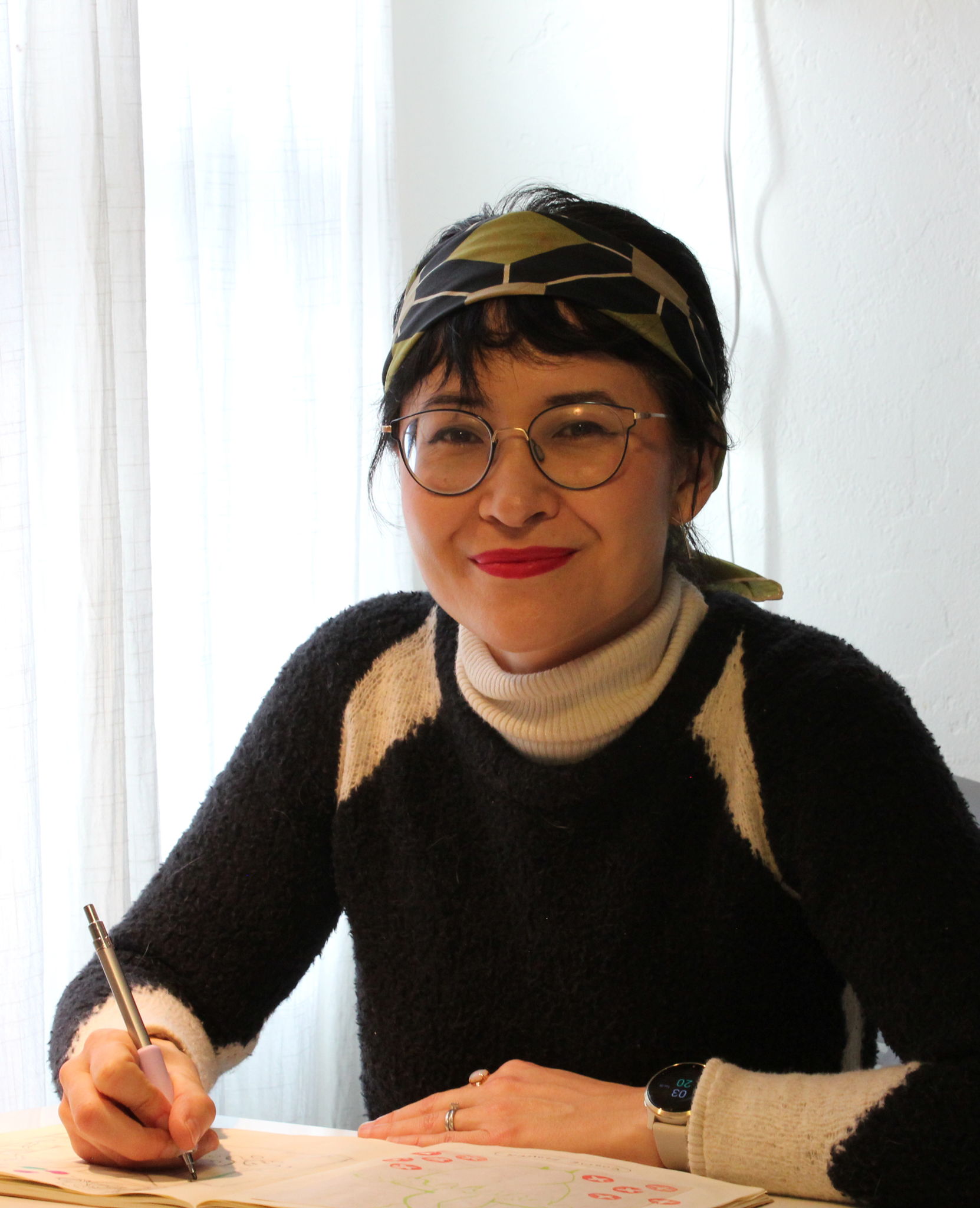 Hello! I'm a Japanese-American illustrator based in the San Francisco Bay Area, with a passion for creating bold and conceptual work that focuses on human connection, everyday life and our relationship to nature.
In a previous life, I was a coder, and was interested in using programming to expand aesthetic experiences. I worked at places like MTV, R/GA and IDEO, and all the while made art in my spare time. I spent two years in an artist residency at Fabrica in Italy, where I explored ideas in vision tracking in art.
Eventually, I found myself at Brilliant, a math & science educational startup where I had the opportunity to make illustrations. From that point on, there was no turning back. I have since worked with a variety of clients, including: Google, 826 Valencia, Phil.us, Brilliant.org, Community Health Councils, Tax-Aid, Kirk-Bear Library, Just Transition Alliance, and I was shortlisted for the World Illustration Awards in 2021 for her Google murals. I relax with her husband, two cats, and hiking, biking, and a little bit of gardening.
---